बंद करें

समाचार संग्रहालय
घटनाएं
प्रेस विज्ञप्ति
समाचार
EntwineTech to Showcase No-Commission Baccarat at ICE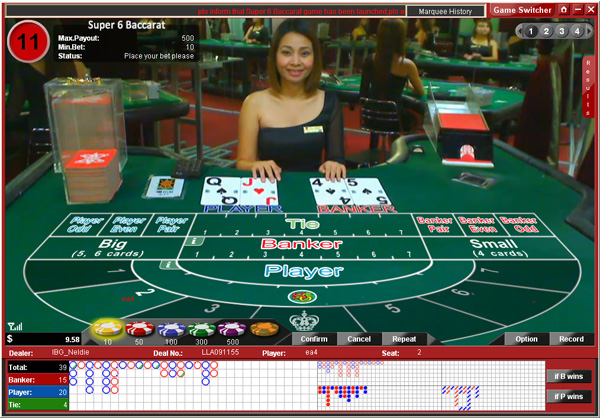 16th of January 2013, Manila – EntwineTech the world's largest live dealer platform announces the online launch of Super 6 the popular No Commission Baccarat land based casino game.
"No-Commission Baccarat" has taken Asian land based casinos by storm! We all know that Baccarat is the most popular game in Asia. Now EntwineTech has given the online game a fresh new twist – no fees.
No commission sounds great, but what does EntwineTechs bold move actually mean for players? Well, the 5% commission on payouts on Banker bets has been scrapped - that's right payouts on Banker bets have been maximized to 100%. The only deduction now is if the Banker wins at 6, then the payout will be 1:0.5.
This is exciting news for you baccarat players out there as David Zhang a well known and respected baccarat player states "No-Commission baccarat is the future, why pay more for the benefit of casinos?"
EntwineTech is committed to ongoing innovation for the benefit of our clients and is always actively listening to feedback. Our new "Super 6" No Commission Baccarat game gives our clients a highly competitive tool to attract new customers and increase the game play of existing customers, while still retaining a healthy profit margin for the operators.
No Commission Baccarat that has become so popular in land based casinos, is now available online via "Super 6" to EntwineTech clients and players.
Visit EntwineTech at the upcoming ICE show that takes place in London Excel from 4th to 7th of February, where they will be showcasing this great new innovation along with its full portfolio of existing games.