बंद करें

समाचार संग्रहालय
घटनाएं
प्रेस विज्ञप्ति
समाचार
n2-LIVE in G2E Asia
5th June. 2017, Manila – n2-LIVE reports record interest in its live dealer and RNG games following on from its extended presence at G2E Asia in Macau which took place from the 16th -18th of May 2017.
A spokesperson commented "the many innovations and new games that we have introduced this year have generated a lot of new business from operators and lots of excited comments from senior people in the gaming industry so we were not surprized at the level of interest we saw in our products at the recent G2E Asian exhibition that took place in Macau in May. We are pleased to announce that the record number of visitors to our stand resulted in a record number of orders for n2-LIVE. A highlight of the show was n2-LIVE winning the prestigious G2E 2017 'Hot Product' award for its gaming platform, this award recognised the stability and innovative features of n2-LIVE world beating gaming platform".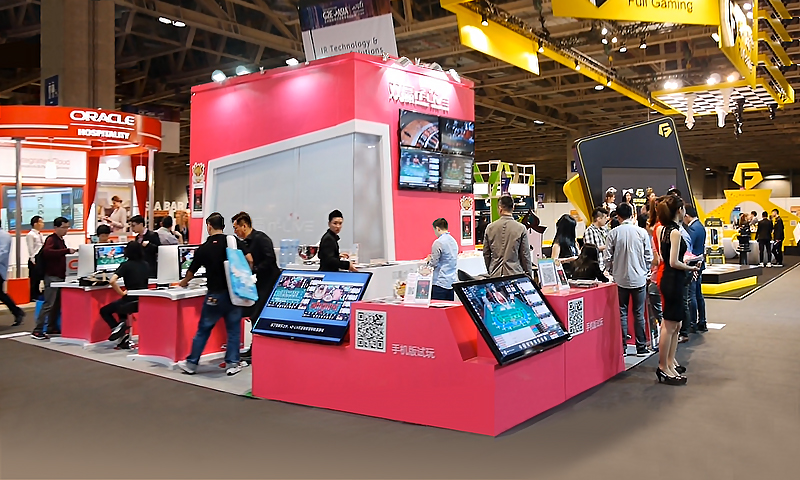 This year n2-LIVE pulled out all the stops investing heavily in one of the most admired stands at the show. Potential customers, who flocked to the n2-LIVE stand, were not only treated to individual demonstrations of the n2-LIVE platform, its exciting leading-edge features and games but they also had the chance to socialize with their colleagues and the n2-LIVE team over snacks and wine. Customers were also thrilled to take part in the games and promotions the n2-LIVE team ran including the chance to win real cash playing n2-LIVE's games.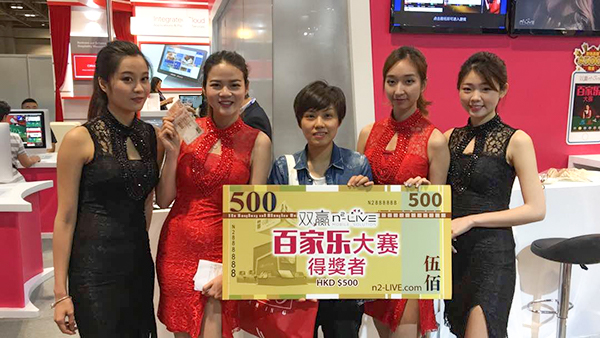 n2-LIVE's team can be seen presenting a lucky winner with their prize

The spokesperson further commented "n2-LIVE is reaping the benefits from its strategic decision to invest heavily in game development, front end display and enhanced backend functionality including world class data analytics and marketing tools. The increasing orders and interest show at this year's G2E Asian exhibition proves the success of our approach and the faith operators shown have in our products and platform stability. We look forward to another record-breaking year and to an even more successful G2E Asia Exhibition in 2018".
For further details contact:
Sales Representative +44 787 509 2019